Customer Reviews
About Me
By Sylvia W.
Kerhonkson, NY

"There has been a dramatic change in our home temperature. The heat stays in in the winter, & the home is cooler in the..."

By Ron G.
Fishkill, NY

"The price was 2/3 that of the competitor and your salesman was very enthusiastic and knowledgeable."

By DONALD T.
Wurtsboro, NY

"Give the workers a good bonus for the holidays"
Testimonials
from customers I've helped!
David Vasseur

from

FOAMCO, Inc
Title:
Certified Energy Specialist
Hometown:
Pine Bush, NY
David has received training through the Dr. Energy Saver National Contractor Network and has earned the title of Certified Energy Management Consultant.
He has received extensive industry training and has received numerous certifications, including safety health training from OSHA and approved sprayer certification from TPR2 Corporation. He is also a Tripolymer certified installer and has attended chemical safety training and renovator and safe building maintenance training.
David has been in the construction field since 1985. Before joining the sales team at Dr. Energy Saver of Hudson Valley, David received an education in drafting and architecture, but after shifting direction a bit, he received a certificate in construction supervision in 1993. David started his own residential framing company in 1994. He eventually met Foamco owner Dale Giraudin, while coaching a little league game.
David's main goal is to help residents identify areas of their building that can be improved in order to increase comfort and save energy and money on utility expenses. He hopes to help homeowners understand that improve their home's energy performance is an investment with rapid return and lasting comfort.
David is married and has four children. He enjoys carpentry, backyard mechanics and spending time with his family.
Videos from projects I was involved with: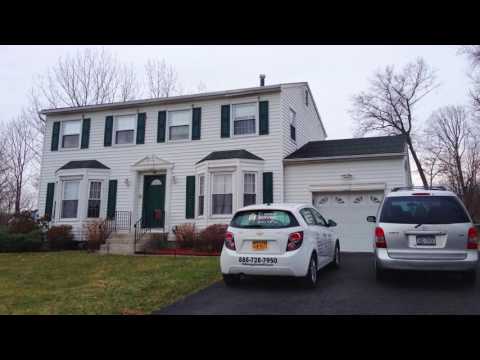 Foamco this homeowner feel comfortable year...
https://www.foamcoinc.com | 1-845-531-4708 Claude L.'s home in New Windsor, NY was very cold during the...
Watch Video
Related Videos
Photo galleries from jobs I've worked on:
Before and after photos from jobs I've worked on:
Before

After

This customer wanted to make sure their home would be as efficient as possible. Our team used closed cell spray foam on this job to ensure this homeowner would get the performance they desired in their true 2 x 4 framing.