Customer Reviews
About Me
By Wynn H.
New Paltz, NY

"Great job but the wait time was longer than I would have preferred. First contact was 10/20 - work was done on 12/12. It makes..."
Testimonials
from customers I've helped!
Jonathan S. of Tyler Hill, PA

"I had the basement done and wanted to stick with the same company for insulation."

Denise C. of White Lake, NY
Mike Schnitzer

from

FOAMCO, Inc
Title:
System Installation Specialist
Hometown:
Wurtsboro, NY
Mike started as a laborer on a framing crew and as he learned, he decided to venture out on his own as a framer. When the opportunity presented it self Mike came to work at Foamco and has been a lead spray foam applicator ever since!
Being young, ambitious and willing to learn, Mike absorbed the technical knowledge about spray foam like a sponge. He has since mastered the technique required to be a great sprayer.
When Mike is not at work, his greatest hobby is archery and he loves spending his free time with his wife and his two children.
Videos from projects I was involved with: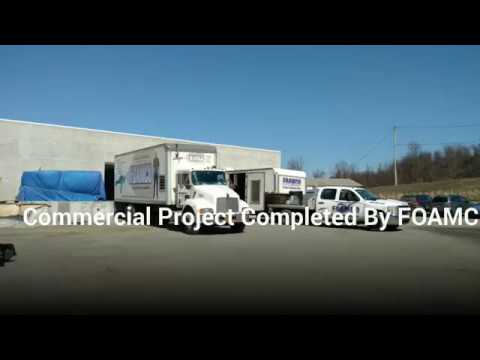 Commercial Project Completed by FOAMCO INC
Our team has the ability to handle both commercial and residential jobs, weither the job is big or small we...
Watch Video
Related Videos
Photo galleries from jobs I've worked on:
Before and after photos from jobs I've worked on:
Before

After

Here you can see the work in action. In an area this size, it takes careful prep work to make sure the floor and other areas are protected.

Before

After

With such a large room it can be hard to keep this area comfortable, but spray foam insulation can help our client save on heating and cooling costs year-round.