Home & Commercial Spray Foam Insulation Company in Poughkeepsie, Middletown, Newburgh
Certified Foamco installers serving Greater Hudson Valley
Advantages of Spray Foam
Total air barrier providing up to 50% savings in heating & cooling costs.
Improved indoor air quality protects against intrusion of allergens and pollutants.
Won't absorb water and is resistant to mold and moisture.
Increased sound control protecting against internal and external sounds.
Flexibility allows for installation in hard-to-reach places and unusual shapes.
FOAMCO, Inc is the Greater Hudson Valley area's leading provider of residential and commercial spray polyurethane foam (SPF) insulation. Spray foam insulation outperforms traditional insulation materials like fiberglass and cellulose because of it's ability to insulate and air seal in one step - delivering optimal insulating performance.
Every home or commercial building has its own unique design and needs. Spray foam insulation delivers numerous immediate and long-term benefits regardless of the type of construction or climate. Spray foam insulation effectively minimizes air leakage and reduces problems like moisture and mold, while also improving the energy efficiency and comfort of the home.
Our certified installers can deliver these energy-saving benefits to every part of your home or commercial building. Learn more about why spray foam is a smart option for insulating the walls, ceiling, floors, and attic space.
Are you looking for an affordable way to improve the performance, energy efficiency, and comfort of your structure? Contact the insulation experts at FOAMCO, Inc for a free cost estimate on our closed-cell and open-cell spray foam insulating solutions.
We work throughout the Greater Hudson Valley, including Poughkeepsie, Middletown, Newburgh and many parts of New York, New Jersey, Pennsylvania and Connecticut.
Recent Video Testimonials
---
Who Can Benefit from Spray Foam?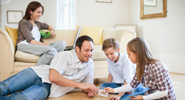 Spray foam is designed to address all your home energy efficiency, health & comfort concerns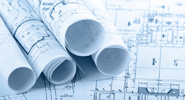 No two structures are alike. Spray foam offers flexibility to suit the unique needs of every design and structure.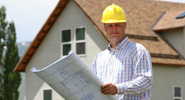 Easily upgrade energy efficiency & performance with less disruption and long-term results.
Customer Review

By Steven S.
Lackawaxen, PA

"I am very happy with everything! Thank you, Foamco for your help and your..."

"JOSE & RAY WERE EFFICIENT, CLEAN UP WAS TOTAL, LOOKS GREAT"

By Michael
Port Jervis, NY

"What an amazing job your guys did! The best part is the crawlspaces..."

"I can't speak highly enough of your crews. They represent your company..."

"I highly recommend FoamCo from Bullville, NY. CONGRATS TO YOU ALL. A JOB..."

"I will continue to use Foamco in the future!"
What Makes Spray Foam a Superior Insulation Material in Newburgh, Middletown, Poughkeepsie?
Spray Foam Insulates and Seals Air Leaks in One Step
Up to 40 percent of a home's energy is lost through the walls, floors and roof due to air leakage. The effectiveness of insulation is measured by its R-value, or its ability to limit heat flow. While insulation plays an important part in achieving energy savings, air sealing is just as important. Without an airtight seal, insulation will not perform at its optimal R-value. Spray foam insulation can insulate and air seal in a single step, which helps save on time and cost. Spray foam provides unlimited design possibilities, a streamlined construction process, reduced scheduling challenges, and decreased costs.
Start Saving Money and Energy with Spray Foam Insulation in the Greater Hudson Valley
Insulation is one of the most cost-effective ways to improve the energy efficiency of your home or commercial building. Spray foam insulation pays for itself in 3-4 years and provides maximum comfort and energy savings for as long as you own the home or building. Our experts will thoroughly inspect your structure and help you decide if spray foam is the right type of insulation material for your needs.
Call us at 1-845-361-1110 or Free Estimate online for spray foam insulation installation or upgrades in Monroe, Spring Valley, Wappingers Falls, Kingston, New City, Nanuet, Monsey and nearby areas throughout the Greater Hudson Valley.